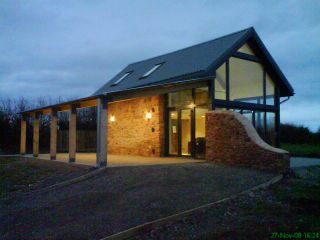 In this proposal two very derelict barns were converted to provide living accommodation and a home office space.
The main barn was re-built employing some of the original features such as the stone walls, timber trusses and corrugated metal roofing. This was intentional to keep a kind of agricultural feeling to the new, more contemporary design.
Internally the spaces are kept simple, but traditional materials such as stone and timber are combined with modern materials such as glass to provide well lit spaces and visual connections between rooms and towards the outdoor areas and the surrounding countryside.